When it comes time to take your child for their first dental visit, you've got an important decision to make: should you take your son or daughter to a family dentist or a pediatric dentist?
With years of specialized training, a unique focus on prevention, and a kid-friendly environment, an experienced pediatric dentist like Dr. Elmore is the best choice for your child.
Why You Should Take Your Child to a Pediatric Dentist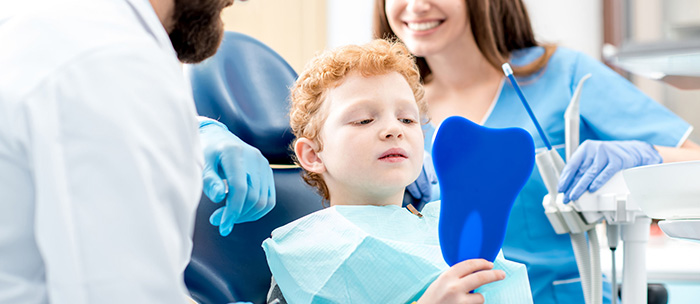 Although a general dentist is qualified to see patients of all ages, they lack the additional, child-specific training that goes into becoming a pediatric dentist. Pediatric dentists go through an additional two to three years of education.
Pediatric dentists also design their offices with their young patients in mind. We avoid instilling fear of dentists in children with a colorful and welcoming waiting room, friendly staff, and gentle care.
Most importantly, the focus on pediatric dentists is entirely different than that of a general dentist. Pediatric dentists work on building strong dental habits and preventing future issues, as opposed to just treating problems as they arise.
Get your little one started off on a life of excellent dental health the right way. Schedule your child's appointment with Wilson Pediatric Dentistry, near Greenville, NC, and serving the Rocky Mount and Knightdale, North Carolina areas.