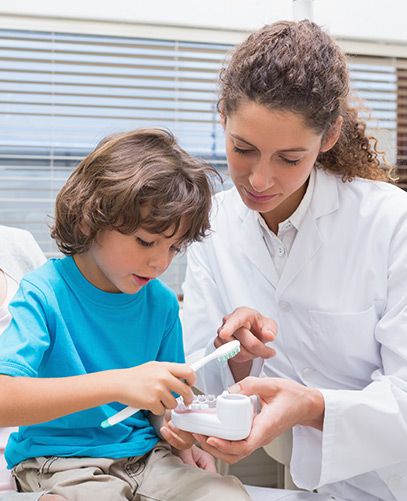 Want to get your kids started on the right track to great dental health? Pediatric dentists offer child-focused care that can help young patients form strong dental habits for the rest of their lives. If you're looking for a great pediatric dentist near Kenly, North Carolina, Wilson Pediatric Dentistry is the team to choose.
Each member of our staff has years of experience helping kids ease into dental care. Our office is warm and welcoming, eliminating the cold, medical feel found in other dental offices. Most importantly, we've got specialized training in serving the unique dental needs of children.
We offer a variety of treatments to help aid in the healthy development of teeth including:
We'll also create a plan for your child that includes dental care, diet, and treatment suggestions that promote better dental health.
Schedule an appointment for your child at Wilson Pediatric Dentistry, just a short drive from Kenly, North Carolina. If you have any questions about our service options, contact us at (252) 291-4300.