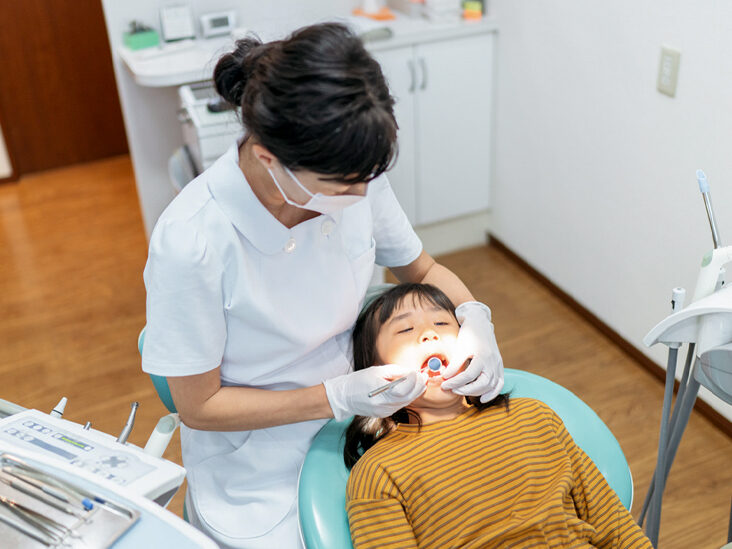 Most pediatric dentists agree that a child's first dental appointment should be scheduled around the time of their first birthday. One reason for this is that it provides a way to ensure that your child's smile is developing just the way it's supposed to. Additionally, it creates early familiarity with dental care, helping your child to become more comfortable with the idea of going to the dentist.
Even if you do ensure early exposure to the dentist, however, bracing your child for a cleaning can be a little bit daunting. (After all, there are even adults who get the jitters before their trip to the dentist.) Here are a few tips for parents to keep in mind as they seek to comfort their child in advance of a dental appointment.
Tips to Prepare Your Child for Their First Dental Visit
 

Exude positivity

. If you convey anxiety, your child will doubtless pick up on it. Even if you're not a huge fan of going to the dentist yourself, it's important to put on a smile and adopt a cheerful tone as you drive your child to the appointment.

 

Check out some books and shows

. Try to find some children's stories that involve (positive) trips to the dentist, which will show your child what a routine part of life it is.

 

Schedule your appointment for earlier in the day

. Generally speaking, kids do better at the dentist when they are still pretty fresh and alert.

 

Find the right dentist

. We highly recommend finding a pediatric dental practice.

Pediatric dentists

have special expertise in soothing children's nerves and helping them feel safe and comfortable during their cleaning. (Naturally, for a kids' dentist in Greenville, NC, we recommend our practice!)

 

Ask for a tour

. Don't hesitate to ask your dentist for a quick tour of the building before the appointment, showing your child that it's not a scary place.

 

Don't talk about it too far in advance

. No need to let your child's imagination run wild for weeks before the appointment. Instead, consider telling them about the appointment on the morning of.
To schedule your child's dental cleaning in Greenville, NC, we invite you to contact Wilson Pediatric Dentistry at your convenience.